This website is about bizarre heavy wool fashions and can contains some nudity or erotic. If this offends you in any way, please leave this website,
if not – welcome and enjoy the beauty of woolen knitwear.
THAT'S ALL ABOUT SWEAT
Transcendental effect of covering body with knitted clothes is known over the centuries. Just one example: African dancing bodysuits... These magnificent costumes introduced our ancestors to trance and ecstasy.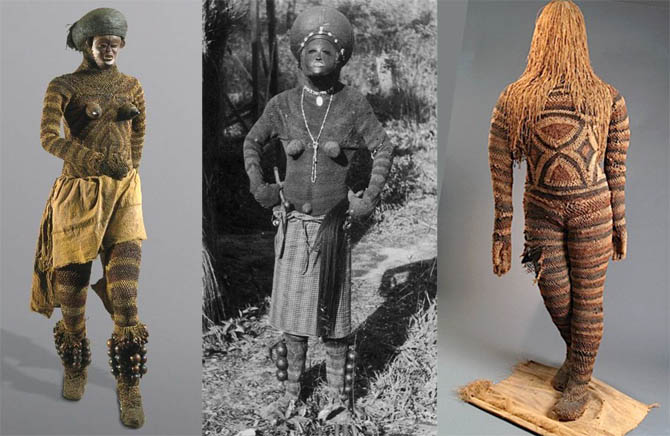 Nowadays designers, photographers, models, dancers and other art persons continuing their searching of magic of knitted beauty. There are confirmed researches that wearing woollen materials is healthy. Many people, especialy who leave in northern regions, found heavy woollen clothes attractive.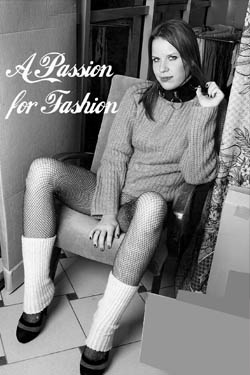 WoolBondage.com owns unique carefully selected collection of itchy, sweaty, tight and thick knitted pieces of clothes made from natural wool and mohair with bizarre design. 70% of our items are handmade and designed for bondage play. We do not use soft and cold acryllic or cotton garments for our looks. Models "underwear" bodysuits (next photo) are knitted from specially ordered "raw" villiage sheep yarn, using in sport and medicine for muscle warming.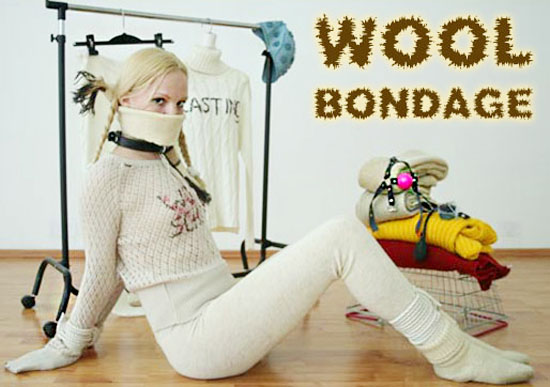 Sweating is a key factor for wool bondage pleasure. We are experts about making models sweat. For example - people lost up to 13% of heat through heads. That`s why here at woolbondage we activelly use hats, balaclavas, hoods, sometimes made of rubber to activate process of sweating.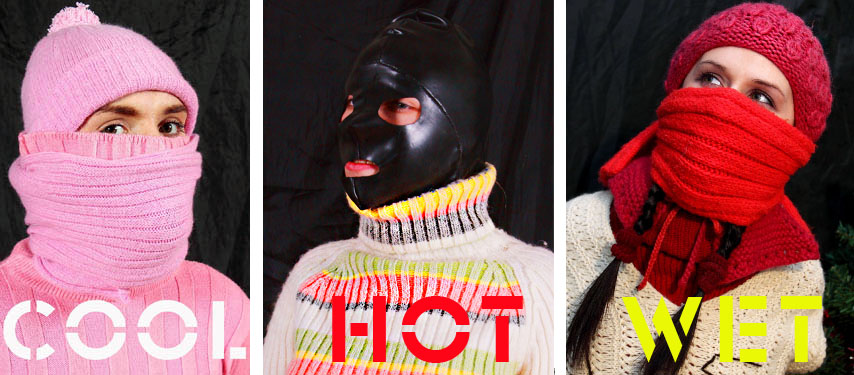 Wool bondage is a part of Latex/Rubber/Rainwear/PVC fetish family. All this fetishes are about transforming models from girls-next-door to fetish divas and about making them sweat (and for sure wet). Advantage of woolbondage is that female`s smell is going easily through knitted fabric, turn models on and fills all the space around.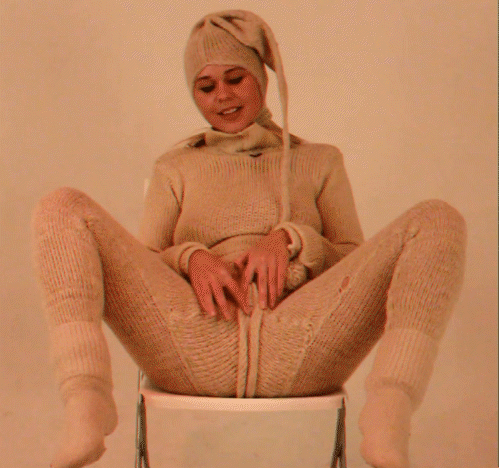 In recent years, many people refuse to have direct sex for various reasons. The woolen clothes erotic practices, like turtlenecking and facewank, arisen among American colleges, provide an excellent opportunity for fun and pleasure.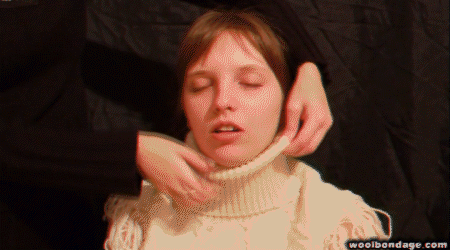 We will be happy to see you among our members, supporting growing and unique subculture.
You must be 18 years old or older to join the site.
All models at this site were at legal age at the time of shootings.

Terms & Conditions:
Purchasing a subscription to this website entitles the purchaser to access the members area of the site. Images may be downloaded and stored for the purchasers use only. Copyright of all material displayed on the website remains at all times with WoolBondage.com. Material downloaded from this website by members may not be distributed to others or used or published for any commercial or non-commercial purpose without written permission. We reserve the right to terminate a member's access to the website if they breach the above conditions.